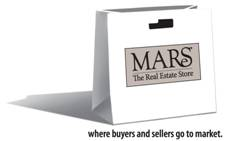 Congratulations to Jamie Gilleland and her team at MARS The Real Estate Store for awarding their first franchise! MARS is an innovative real estate concept that's designed to give real estate agents a revolutionary marketing approach, and real estate consumers a superior way to buy or sell their home. They just recently completed the arduous process required to begin offering franchise opportunities.
Congratulations especially to the first MARS franchise group: LowCountry Lifestyles Group (Sherry Reed, Tara Lynam, Leigh Anderson and Barbara Pearson) of Bluffton, SC. FranBest.Com wishes Sherry, Tara, Leigh and Barbara the best of luck with their ambitious growth plans, and applauds them for being the first franchisees of MARS.
MARS The Real Estate Store was just named one of the Top 100 New Franchises by Franchise Market magazine. For more information, visit the MARS website.