A Tribute to Erv Keup, author of the Franchise Bible, by Rick Grossman.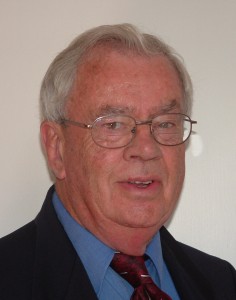 A Lifetime of Achievement: Remembering Erwin (Erv) Keup
By Rick Grossmann
When I was in college I had a small business.
I wanted to expand my business and was evaluating the different methods of business expansion when I was introduced to franchising in one of my classes. I immediately fell in love with the model and started researching different ways to franchise my existing business. At that time being a young college student, resources were tight and the options were few.
I contacted numerous franchise development companies, consultants, and attorneys just to find out that the investment was way beyond anything I could ever come up with. One day, I went into a bookstore and was searching in the business section for books on franchising when I came across Franchise Bible. The author was, of course, Erwin J. Keup. I read the book in one day and started putting together my thoughts and vision for a franchise.  Even though we were a young start up company and had very few resources, we believed we could really make a franchise happen.
On a long shot, I started a little primary research and looked on the back of the book and saw the picture of Erv Keup and his address. I was able to find his phone number with a little hard work and research (this was way before Google). I contacted his office and expected to leave a message. But, when I explained to his secretary what we were trying to do, he immediately took my call and graciously spent over an hour talking to me about our franchise model and shared some money saving tips and ideas to get us started. After we were able to have a few phone conversations, Erv volunteered to drive over 100 miles to Santa Barbara, which is where I lived. But he didn't mind because his passion for franchising and the enthusiasm that we had made the trip worthwhile.
"Erv Keup's passion for the franchise industry, the people who worked within it, and his overall belief in franchising and its contribution to the economy, has helped countless people realize their dreams through business ownership." – Rick Grossman
He was able to show us cost effective ways to create our franchise model and was flexible with helping us put our franchise documents together. We launched our franchise and had successful growth over several years. We never would have been able to do it without the help and assistance and the belief that Erv Keup gave to us.
Erv and I quickly became friends and started working on other franchise projects over the years. Erv took me under his wing and acted as my mentor. He taught me the business. I then started my own franchise development and consulting company and Erv and I worked on many projects together over the years and became friends in the franchise business. We knew when our wives were tired of hearing us talk about franchising we could always call each other and spend hours talking about the ins and the outs of our industry.
At the end of last year, I decided that, as Erv entered into his retirement years, it would be a good time to nominate him for a lifetime achievement award. I started working on it several months before the end of 2011 in hopes to present it to him in November of 2011. Unfortunately, we were all surprised and shocked when Erv suddenly took ill and passed away on October 16, 2011.
Even on his deathbed, he was instructing his sons on how to finish the 7th edition of Franchise Bible. Erv Keup's passion for the franchise industry, the people who worked within it, and his overall belief in franchising and its contribution to the economy, has helped countless people realize their dreams through business ownership.
While crafting ideas for the Franchise Bible 7th edition, Erv told me that he really wanted to emphasize how franchising is such a huge part of the backbone of America, such a part of the success of the American dream, and how it could be a big part of pulling us out of the current economic situation that we're in today. Erv was a great man and he'll be greatly missed. This lifetime achievement, remembering Erv Keup, is our dedication and memorial to a great franchise believer and to a man who was always there to aid others in the pursuit of their franchising dreams.
Erv was most proud of his loving family. He would often tell me stories of their many adventures.
He is survived by his wife Mary of 54 years, his eight children, and his 17 grandchildren.
He told me he often teased his kids that 17 grandchildren was a good start but if they followed his pattern he should have had 64.
I had the privilege of attending his funeral service and getting to know other members of his family. They are a family of strong believers in God and his service was a beautiful celebration of his life.
Erv Keup practiced franchise law for over 45 years and helped countless franchisors and franchisees through the discovery and evaluation processes both personally with his firm and through the Franchise Bible. The 7th Edition of the Franchise Bible is due to be published by Entrpreneur Press in Fall of 2012 and it will be dedicated to the life and legacy of Erwin J. Keup.

Goodbye my friend.
Thank you for being my mentor.
–  Rick Grossmann
Did you know Erv Keup? Feel free to add a remembrance or comment below.
ABOUT THE AUTHOR:  Rick Grossman is founder and owner of franchise development firm Franchise Matchmaker.