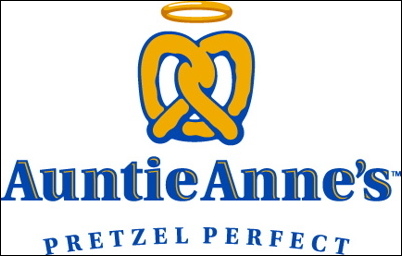 (FranBest.com) Auntie Anne's Hand-Rolled Soft Pretzels, the world's largest soft pretzel franchise, is offering a sweepstakes where "pretzel groupies" can win one of the grooviest vehicles around, a Volkswagen® New Beetle® and free Auntie Anne's pretzels for a year.
From July 9 until September 9, guests from across the country have the chance to win a wrapped 2007 VW New Beetle GL2.0. The grand prize vehicle will feature 70s-inspired decals that mirror Auntie Anne's summer campaign, PretzelPalooza. Entries can be made once daily at participating Auntie Anne's franchise locations or online at the company website. First and second prize winners will also win free pretzels and an official PretzelPalooza tie-dye T-shirt.
As part of the promotion, franchise and company stores will provide guests with an "All-Access Pretzel Pass" summer frequency card. Once nine designated products have been purchased, guests can redeem their pass for a free pretzel and PretzelPalooza souvenir tie-dye T-shirt.
Auntie Anne's, Inc. is a Pennsylvania-based franchise company that supports over 925 Auntie Anne's Pretzels locations worldwide. The concept mixes, twists and bakes pretzels to golden brown perfection in full view of customers.
More franchise information:
FranchisePick.Com: Find out about the best – and avoid the worst – in franchising
TopNewFranchises.Com: America's Next Top… Franchise
Franchise Marketing: Telling the truth is good business. Seriously.
Franchise & Marketing Newsletters: Affordable. Stylish. Free.