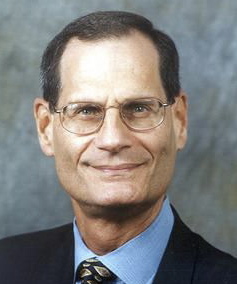 Harold Kestenbaum
Farrell Fritz
EAB Plaza, 14th Floor, West Tower
Uniondale, NY 11556
Phone: 516.745.0099
Fax: 516.745.0293
Email: HKestenbaum@FarrellFritz.com
Web: www.farrellfritz.com
Area of Practice: Franchise Law
Education & Background:
Harold Kestenbaum is an attorney who has specialized in franchise law and other matters relating to franchising since 1977. From May 1982 until September 1986, Mr. Kestenbaum served as franchise and general counsel to Sbarro, Inc., the national franchisor of over 900 family-style Italian restaurants and, was a director from March 1985 to December 2005. In addition, he currently sits on the Board of Directors of YTB International, Inc., Ultimate Franchise Systems, Desert Moon Café Franchise Corp., and GarageTek, Inc. From September 1983 to October 1989, he served as President and Chairman of the Board of Franchise. It Corporation, the first publicly traded company specializing in providing franchise marketing and consulting services and equity financing to emerging franchise companies, which he co-founded.
Mr. Kestenbaum is or has been franchise counsel to many regional, national and international franchise companies in many diverse industries.
Sbarro – The Italian Eatery, Boulder Creek Steaks & Saloon, CoolBrands International, Arthur Treacher's Fish & Chips, Nathan's Famous, Bagel Boss, Manhattan Bagel, New World Coffee, Chesapeake Bagels, Between Rounds, Fratelli Ravioli, Cascarino's Pasta and Pizza, Dallas BBQ, Yogurteria, Hot & Crusty Bakery, Zaro's Bake Shoppes, Firkin's Pubs, Sylvia's Soul Food Restaurant, Five Guys Burgers, Buttercup Bake Shops, Frats, Sedutto Ice Cream, Yogurt & Such, Wall Street Deli, BurritoVille, Original Ray's Pizza, New York Subs & Sandwich, The Pizza Professor, Ranch*1, Desert Moon Café, Pudgie's Famous Chicken, New York Burrito, (Tropicana Smoothie's, Swensen's, Bresler's, I Can't Believe It's Yogurt, Golden Swirl and Yogen Fruz), Eskimo Pie Stores, Gator's Dockside Restaurants, Camille's Sidewalk Café, Kudu Restaurants, Kudo Beans Coffee Cafes, Famous Famiglia, JRECK Subs, Jersey Mike's, Sobiks, The Original SoupMan, Pacific Lawn Sprinklers, Zyng International, Wicks 'N Sticks, Marad Fine Art, Handyman Network, POP Goes America, Hometown Thread.
Mr. Kestenbaum's expertise in franchise law is buttressed by his practical experience of serving as the Chief Executive Officer of a national franchisor and serving as a Director of six nationally and internationally known franchisors, experiences that are rare and unique in the area of franchise law.
Currently, Mr. Kestenbaum is Counsel to Farrell Fritz, P. C. and is engaged exclusively in the practice of franchise distribution and licensing law, representing exclusively franchisors only, both start-up and established. He is the chairman of the Farrell Fritz Franchise, Distribution and Licensing Practice Group.
Mr. Kestenbaum is a member of the American Bar Association's Antitrust Section, a member of the Antitrust Section's Forum Committee on Franchising since 1978, a member of the Subcommittee on Franchising of the American Bar Association's Corporation Banking and Business Law Section, is a founding member and the current Chairman of the New York State Bar Association's Franchise, Distribution and Licensing Law Section, he currently serves as Chairman for its Education and Seminar Subcommittee (he Chaired a Statewide seminar programs for New York State attorneys in 1997, 2000, 2002, 2004 and 2005 and Chaired seminars on Franchise Law for the Nassau and Suffolk County Bar Associations) and he sits on the International Franchise Association's Supplier Forum Advisory Board. He has published many articles related to franchising and frequently lectures and appears before numerous organizations and law schools speaking on various topics in franchising. He has been chosen one of the top 100 franchise attorneys in North America by Franchise Times in 2004, 2005 and 2006 and was named one of the three best franchise attorneys in the New York metro area by New York Magazine for 2005 and 2006. In addition, he has written two articles for the ABA Forum Committee, one appearing in the Franchise Law Journal and the other appearing in the Franchise Lawyer. He has appeared on two International Franchise Association Legal Symposium panels, in 2001 and in 2004. He also participates in the IFA Speakers Bureau and has spoken on its behalf, and has been a facilitator at five IFA Convention Roundtables. He has attended over 25 ABA Forum Committee annual programs since 1978 and over 25 IFA Legal Symposia.
Mr. Kestenbaum received his Bachelor of Arts Degree in 1971 from Queens College, Queens, New York and earned his Juris Doctor Degree from the University of Richmond School of Law, Richmond, Virginia, in 1975, where he was a member of Law Review. He is listed in "Who's Who in American Law", "The Best Lawyers in America" (Franchising), and is on the Martindale-Hubbell Bar Register of Preeminent Lawyers.