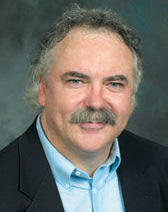 When looking for the next big franchise opportunity, it pays to Think Small.
By Sean Kelly, President, IdeaFarm
Common wisdom might suggest that joining a large, well-established franchise chain is the safest route.
There's no doubt that many large, well-established franchise chains provide tremendous advantages that small or relatively new chains can't, such as large-scale purchasing power, national advertising campaigns and established brand recognition. And it's definitely true that many small and/or start-up franchise chains have not yet and might not stand the test time. However, in recent years a bold new generation of franchise concepts has burst on the scene. What they lack in size and longevity they're making up for in youthful energy, innovation, personal attention and a host of other benefits. Here are a few reasons to give them a look.
Greater variety
Of thousands of franchise companies in the U.S., the overwhelming majority have fewer than 50 units, and many have fewer than 25. That means there are hundreds of great opportunities waiting to be discovered. Odds are, one of them is right for you.
Vast growth potential
Many of the best territories for big-name franchises have been locked up for decades. Getting in on the ground floor of a new or undiscovered franchise could mean that you'll be able to pick from the many prime territories and locations still available.
Personal attention
New franchise companies have a great deal riding on the success of their early franchise owners. When you join a new franchise program, you are a valuable, even vital, member of the team at the most exciting crucial stage of growth. New and emerging franchise companies are eager to help you become one of their early success stories.
Direct access to the founder
Many concepts are forged in what I call the "founder's fire: the original vision and passion that made the concept successful in the first place. Early franchisees learn directly from the founder or principal and get the benefit of their undiluted vision and personal guidance. While it's not possible to work directly with Ray Kroc or Harlan Sanders, you can work with today's high intensity founders of fresh new franchise concepts.
Revolutionary ideas
Some of the most exciting new franchise concepts are those that are revolutionizing mature industries. New franchise concepts are introducing fresh and innovative approaches in many industries, from real estate marketing and sales to commercial cleaning.
New technologies & processes
Some new franchises are borne out of brand new technologies and processes, from sandless floor refinishing to superior tub and appliance refinishing to high-tech digital photography.
Lower fees
National advertising campaigns and multi-million dollar product placements in popular movies are great, but who foots the bill? Larger franchises often require hefty contributions toward national media advertising. New franchises are generally focused exclusively on your local market…where sales happen.
Greater relevance
Many large franchise concepts were developed decades ago, before email, cellphones or even fax machines, while new, emerging concepts were developed with today's lifestyles in mind.
Regional/Ethnic Authenticity
While a given franchise program may be new, its product may have been a regional favorite for decades, even centuries. Several new regional and ethnic concepts provide franchisees an opportunity to bring new interpretations of time-tested favorites to their markets. Big chains rarely do regional or ethnic specialties justice.
Innovative solutions
Many new, exciting franchises are geared to provide solutions to today's urgent priorities. Increased security concerns have fueled rapid growth for such timely concepts as digital surveillance systems and child ID and safety programs, and while others have arisen to meet the needs of the growing senior citizen population and others who need at-home care.
Are there challenges that come with joining a new or smaller franchise chain? Absolutely. Joining a young franchise network requires greater flexibility and patience, as the franchisor's procedures and rules might change several times before they are finally established. Joining a new franchise chain requires greater self-reliance, as there are fewer franchisees with whom to network and exchange information. And it requires a willingness to pitch in, and to provide valuable input as systems, procedures and tools are refined. However, the benefits and rewards of getting in on the ground floor of franchising's next big success story are unrivalled, and the opportunities can be tremendous.
When searching for a grand franchise opportunity, it might just pay you to Think Small.
Sean Kelly is President of IdeaFarm, a leading franchise marketing firm, and founder of FranBest.Com, an information portal for franchise seekers. To learn more about franchising, download a free franchise guide or sign up for the FranBest newsletter, visit FranBest.Com. Email SeanKelly at info[at]ideafarm[dot]net.
IdeaFarm Information Network
Grow your franchise chain: Franchisor Marketing
Promote your franchise: Franchisee Marketing
© 2006 Sean Kelly
Published originally in Franchise Market, Fall 2006