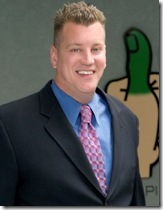 Lawn Doctor franchisees are an extremely diverse group, from stockbrokers to airline pilots, from marketing VPs to military Colonels. What they share is a strong commitment to their customers and a desire to grow a successful business using Lawn Doctor's highly refined systems.
Scott D. Frith,
Vice President,
Marketing and Franchise Development
Concept Name: Lawn Doctor
Franchisor Corporation Name: Lawn Doctor, Inc.
Year Founded: 1967
Year Franchised/licensed: 1967
Number of units, company: 0
Number of units, licensed: 500
Initial investment: $110k
Net worth/Financial Req.: $75k liquid capital
Home-based Business?: The business can be run from home initially to reduce start up and operating expenses, while providing personal flexibility. Ultimately, a larger, light industrial space is more appropriate to support a large operation.
Priority Markets for Expansion:
– Chicago,Dallas/Fort Worth, Detroit, Cleveland, Cincinnati, Pittsburgh, St. Louis, Minneapolis, Milwaukee, Charlotte, Raleigh, Greenville
Other select markets available based on current market presence, support infrastructure and number of territories to be committed to.
Website: www.lawndoctorfranchise.com
Contact information for franchise/license program: Bob Goodyear, Franchise Development Manager at 1.866.LAWNDOC (1.866.529.6362)
Lawn Doctor is the largest lawn care company in the world that uses business format franchising as our exclusive method of distribution. We have 500 franchise locations in 42 states and are opening locations with the right franchisees in key expansion markets.
Marketplace: $45 billion dollar Green Industry
Candidate: The right candidate will want to manage a consumer marketing business that sells a highly sought after service in the fast growing, home service category.
Investment: Candidate will need access to $75,000 liquid capital and must be prepared to invest $110,000.
Services: Lawn care, tree/shrub care, home pest control, and broad range of other outdoor solutions
FranBest: How do you describe the franchise concept?
SF: Lawn Doctor is a consumer marketing company in a high demand segment of the home services industry. We are seeking like-minded franchisees that wish to combine their business experience and passion with our brand and operating system to dominate the selected expansion markets.
FranBest: Describe your products and/or services.
SF: Lawn Doctor has a wide range of services that provide property solutions homeowners need in three main areas; lawn care, tree/shrub care and home pest control.
Our base Lawn Maintainer Care program consists of fertilizer, pre-emergent annual grass control, broadleaf weed control and surface feeding insect controls as needed. Lawn Doctor technicians will visit the property 6-8 times a year or more depending on the region and program.
Lawn Care
o Power Seeding
o Core Aeration
o Preventative Grub Control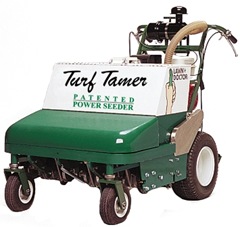 o pH Balancing
o Nutsedge Control
o Crack & Crevice Weed Control
o Soil Enrichment
o Lawn Mower Maintenance
o Mole Cricket Control
o Fire Ant Control
o Patch Disease Control
o Mole Control
o Flea &Tick
Tree & Shrub Care
o Ornamental Bed Weed Control
o Japanese Beetle Control
o Root Injection Fertilization
o Anti Desiccant Treatments
Home Pest Control
Lawn Doctor services are extremely affordable to the average homeowner, typically costing less than a cable bill or gym membership each month. Lawn Doctor provides the ability for a consumer to spread the minimal cost of the program across monthly payments or receive a discount for paying for the program initially. The price range is dependant primarily on the lawn size, market and scope of services provided.
FranBest: How did the concept start? What need did it fill?
SF: The concept started in the garden section of a local hardware store in Matawan, NJ in 1967. Two entrepreneurs saw that homeowners desired a nice environment around their homes and would buy products to create the setting they wanted, but did not have the knowledge or time needed.
Lawn Doctor creates a playground for the kids, a setting for that backyard barbeque, and a place to read the paper.
Lawn Doctor's services significantly increase the value of what is for most people their most valuable asset, their home.
Lawn Doctor services also provide the curb appeal necessary if a homeowner chooses to sell their home, which is particularly relevant in competitive housing markets.
FranBest: Why did you decide to franchise?
SF: Lawn Doctor decided to franchise in 1967 because it seemed to be the best way for two young entrepreneurs to expand into a national marketplace, combining the capital and passion of other entrepreneurs with their special formula for success.
Today, Lawn Doctor views franchising as the best method of distribution to provide the highest customer satisfaction in the industry based on the unique connection franchisees have to the communities they serve. It remains an efficient means to access growth capital to assist us in aggressively executing our plan to dominate the best markets, while providing candidates with a great opportunity to tap into a well known brand and proven operating system.
FranBest: When did you launch the franchise program?
SF: 1967
FranBest: How many franchises are currently up and running? Is the chain growing?
SF: 500 franchise locations
The chain is growing in the markets we have identified as the best opportunities for customers, franchisees and the company as a whole. The most important indicators for us are the market share and average unit volumes of the new and existing franchises in our system. If we are increasing both, we are doing a good job and all stakeholders are satisfied, which will fuel additional development when we open additional expansion markets. It takes a great deal of discipline to respectfully tell candidates we can not accept their application for a franchise because they are not in a market we are currently focused on.
FranBest: Where are you looking to expand? What types of markets and demographics work best?
SF: We are currently expanding in the following markets: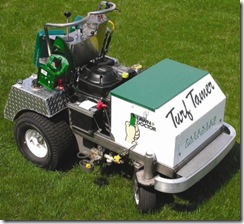 – Chicago
– Dallas/Fort Worth
– Detroit
– Cleveland
– Cincinnati
– Pittsburgh
– St. Louis
– Minneapolis
– Milwaukee
– Charlotte
– Raleigh
– Greenville
Other select markets are available based on existing brand presence, training and support infrastructure and the number of territories the candidate could commit to.
FranBest: What are the primary responsibilities of franchise owners? Is there a "typical day" in the life of a franchisee? Does it change throughout the month/publication cycle?
SF: The primary responsibility of the franchisee is to build an organization that can meet the needs of the customer. Our operating system provides customer intelligence, marketing platforms, sales processes, servicing equipment and procedures, etc.
Hiring and motivating technicians is one of the regular responsibilities of the franchisee.
If a franchisee chooses to do the selling personally, a typical day would consist of running sales leads.
The primary functions are the same throughout the business cycle, although the intensity may shift depending on timing. In the spring, there is a lot of focus on selling new customers an annual program, in the summer you are upgrading existing customers to provide additional services and acquiring competitors' customers that are not satisfied, and in the fall you are selling referrals you received from satisfied customers. Our business is nice in that it provides a 12 month recurring and growing revenue stream, while providing some time to relax in the evenings and on weekends and time for vacations and family time in the winter. Few businesses can provide the financial opportunity and personal flexibility that Lawn Doctor can.
FranBest: Tell us a little bit about the kind of person who would make a good franchise owner? What are the backgrounds of some of your franchise owners?
SF: A good franchisee has a focus on the customer and a desire to grow a successful business using our systems.
We have an extremely diverse base of franchisees with varying backgrounds from stockbrokers to airline pilots and from marketing VPs to military Colonels.
The following is a list of some of the most important criteria for a candidate:
• Financially qualified
• Commitment to a minimum of two territories
• Sales or Marketing experience
• Technologically proficient; familiar with PCs, the Internet, basic programs, etc.
• Able to make a decision in 60 days
FranBest: What qualities are important to you in selecting new franchisees for your system? What makes a good franchisee?
SF: (See above) We really want to work with positive individuals that see the value in our strategy to dominate the markets we serve.
A good franchisee is willing to work hard side by side with us to build a strong business and help us collectively become the number 1 player in our space, all while enjoying a good professional relationship and personal lifestyle.
FranBest: How do franchise owners attract new customers? How do they create repeat business?
SF: We have several proprietary systems to streamline the consumer analytics and marketing deployment necessary to acquire new customers. The platforms include online, direct mail, door direct, print, radio, and yellow pages. There is a healthy mix of national, regional and local advertising that aligns with our overall growth plan.
FranBest: Of the training and support services you provide franchisees, which do you think are most valuable to their long-term success?
SF: The initial 3 week training program is key to immerse new franchisees in our culture, brand and systems.
Training is intensive and ongoing to assist franchisees in the efficient implementation of our operating system. We host weekly Webinars, regular field days, quarterly regional meetings, an annual conference, as well as, provide video training and 24/7 access to our operating manuals in an online format. We also personally visit franchisees at their location every 6 weeks. This is perhaps the most valuable learning experience, as we bring decades of best practices right to the door step of that franchise location.
FranBest: What role does technology play in your organization?
SF: There is no company that can be successful in today's competitive environment without strong technology solutions. Technology can deepen customer relationships, increase customer switching costs, provide access to critical data that improves decision quality, enable productivity increases and streamline communication.
Technology is a thread that runs through our entire organization that takes the work off our franchisees so they can keep their attention on selling and servicing the customer.
Lawn Doctor has a franchisee portal that is a sharing environment, linking franchisees to our content, vendor relationships and each other.
Lawn Doctor also has proprietary business management software that we have developed and support to include all aspects of our business from processing customer transactions to routing vehicles on the road.
There is a lot of technology behind our marketing approach, which at its core involves the running of sophisticated statistical models on an individual household level.
Technology plays a role right down to the patented application equipment we designed and manufacture to provide our service to customers. Our equipment delivers 4 materials simultaneously through a ground metered distribution system that ensures the right amount of the right product is released. This ensures great results for the customer every time and tight inventory control that drives profitability.
FranBest: What makes franchise offering different from other franchise opportunities? How is it a unique opportunity?
SF: Dominates a stable industry that has a solid growth curve
Recession resistant business
Allows the franchisee to have a very flexible schedule: Nights, weekends and holidays off
Provides a relatively low cost opportunity that is within reach for most
Offers extremely intensive support to franchisees so they are comfortable each step
Home-based option reduces expense and contributes to flexibility
Recurring revenue stream that continues to grow as customer relationships deepen
Low operating expenses and low inventory
Not location dependent like a retail store front
No real estate and build our costs
FranBest: What else should a prospective franchise owner know about your franchise opportunity?
SF: It's a $45 Billion Green Industry, the Number 1 lawn care franchise in the world, Highest unaided brand awareness in the industry, and the highest customer retention rate
If you think 70 million baby boomers and the next generation of new homeowners may want to buy back some of their free time from good service providers that allow them to enjoy the fruits of their labor, Lawn Doctor is a perfect vehicle.