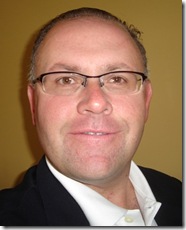 CHRIS CHEEK, BRUEGGER'S BAGEL': At Bruegger's, we want to provide each franchise candidate with a realistic view of life as a franchise owner BEFORE they join our system. It's in both our best interests if they enter the franchise relationship with their eyes wide open.
Chris Cheek,
Vice President of Franchise Development
Bruegger's Franchise Corporation
Concept Name: Bruegger's
Franchisor Corporation Name: Bruegger'™s Franchise Corporation
Year Founded: 1983
Year Franchised/licensed: 1992
Number of units, company: 177
Number of units, licensed: 97
Initial investment: $300,000 to $550,000
Net worth/Financial Req.: $200,000 per bakery
Priority Markets for Expansion: Continental US and Canada
Website: www.brueggers.com
Contact information for franchise/license program: Chris Cheek- phone: 919-342-6094
Bruegger's Enterprises, Inc., an affiliate of Sun Capital Partners, Inc., is a leader in the quick, casual restaurant segment. Bruegger's and its GUEST-focused team of employees are dedicated to serving delicious, healthy food that brings guests back again and again. Famous for authentic boiled and baked bagels, Bruegger'sbakers lend their expertise to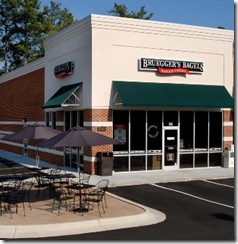 crafting a variety of other stone-hearth baked breads, such as Ciabatta and the exclusive Softwich, a softer, square bagel ideal for sandwiches. In approximately 270 neighborhood bakery-cafes in 22 states, including Alaska, Bruegger's offers a warm, comfortable setting for guests to enjoy a wholesome meal with family and friends.
FranBest: How do you describe the franchise concept?
CC: Bruegger's is a fast casual bakery-cafe franchise that offers our franchisees an opportunity to participate in the fastest growing segment of the restaurant franchising segment. Our cafes deliver breakfast and lunch day parts as well as catering opportunities so our franchisees have no late night requirements. We are one of the lowest cost of entry franchise concepts in the entire restaurant category.
FranBest: Describe your products and/or services.
CC: Famous for authentic boiled and baked bagels, Bruegger's bakers lend their expertise to crafting a variety of other stone-hearth baked breads, such as Ciabatta and the exclusive Softwichâ"¢, a softer, square bagel ideal for sandwiches. In approximately 260

neighborhood bakery-cafes in 21 states, including Alaska, Bruegger's offers a warm, comfortable setting for guests to enjoy a wholesome meal with family and friends. Guests can count on innovative menu items, including fresh-made salads, whole wheat wraps, hearty soups, specialty and deli-made sandwiches, desserts, unique Fair Trade coffee blends and original cream cheese flavors. Founded in 1983, Bruegger's is headquartered in Burlington, Vermont
FranBest: How did the concept start? What need did it fill?
CC: The concept was founded with the idea to create national awareness and market share as an authentic New York bagel bakery.
FranBest: Why did you decide to franchise?
CC: Franchising, when done correctly, is the most effective method to rapidly grow brand market share and awareness.
FranBest: When did you launch the franchise program?
CC: 1992
FranBest: How many franchises are currently up and running? Is the chain growing?
CC: 18 Franchisees who own 97 Bruegger's bakeries. Our chain is growing both when measured by new openings as well as new franchisee signings. We currently have over 100 additional commitments for Bruegger's bakeries.
FranBest: Where are you looking to expand? What types of markets and demographics work best?
CC: We are looking to expand with the best franchise owners we can locate in the best locations we can identify in the US and Canada. We require a minimum commitment of 3 bakeries. Please see our demographic criteria for real estate site selection below.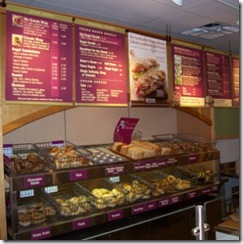 FranBest: What are the primary responsibilities of franchise owners? Is there a typical day in the life of a franchisee?
CC: IF the franchisee has restaurant experience prior to joining our system, we expect that they will function as an owner-operator. If the franchisee does not have restaurant experience, we require that they hire an operating partner that we approve has restaurant experience. In the latter case, it is our expectation that they work on maintaining an excellent staff that delivers tremendous guest service and focus on acquiring new customers by emphasizing local restaurant marketing.
FranBest: Tell us a little bit about the kind of person who would make a good franchise owner. What are the backgrounds of some of your franchise owners?
CC: The characteristics of a good franchise owner are as follows:
1. Experience owning a business
2. Not looking to buy a job, rather seeking to build a business with long term value
3. If they do not have restaurant experience, the commitment to hire someone with the requisite experience and provide that individual an opportunity to earn equity in the business.
4. They value the importance of a system and appreciate the need to follow it.
FranBest: What qualities are important to you in selecting new franchisees for your system? What makes a good franchisee?
CC: We simply want to make sure that we provide each franchise candidate with a realistic view of life as a franchise owner BEFORE they become franchise owners. It is in our best interest as well as theirs that they enter the franchise relationship with their eyes wide open. Our franchisee recruiting process also allows us, the franchisor, to obtain the same amount of realistic view of our candidate so that the franchisor makes the decision to award franchise rights with our eyes wide open relative to the candidate.
FranBest: How do franchise owners attract new customers? How do they create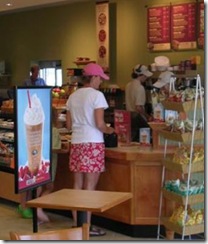 repeat business?
CC: Initially by executing our pre-opening and grand opening marketing programs. Secondly, an ongoing commitment to outstanding guest service as defined by our GUEST program. Finally, it is our belief and expectation that each and every successful bakery becomes a neighborhood-gathering place and therefore our successful franchise owners create a local connection to schools, charities and chamber of commerce.
FranBest: Of the training and support services you provide franchisees, which do you think are most valuable to their long-term success?
CC: Field-based Franchise Operations Consultants who work with our franchisees in all aspects of bakery performance improvement to include local bakery marketing. We also perform a significant amount of due diligence when evaluating each and every franchise location that is proposed for approval.
FranBest: What role does technology play in your organization?
CC: We make extensive use of technology, beginning with Radiant POS systems to our proprietary BagelNet software. We develop and maintain BagelNet as the software tool custom-developed for running a Bruegger's Bakery.
FranBest: What makes franchise offering different from other franchise opportunities? How is it a unique opportunity?
CC: We believe that Bruegger's is a proven, better and different brand.
Proven: 25 years experience and product excellence. 15 years of world-class franchise support. Brand name recognized over 90% of the time for variety and freshness.
Better: Ranked number 1 in category by Entrepreneur Magazine. Have posted 14 consecutive quarters of same store sales growth
Different: Multiple day parts, no late nights, healthy food choices and lower out-of-pocket investment.
FranBest: What else should a prospective franchise owner know about franchise opportunity?
CC: Bruegger's takes a long-term view of our brand growth. We are diligent and selective with regards to whom we award franchise rights. We are equally selective when it comes to real estate site selection and approval. Our objective isn't to simply open franchise bakeries. Our objective is to open successful franchise bakeries that uphold our brand promise.