You've got to be very careful if you don't know where you're going, or else you might not get there. – Yogi Berra
Related reading: 10 Criteria for Choosing a Franchise
Ten Questions to Ask Before Buying a Franchise by Sean Kelly, President, IdeaFarm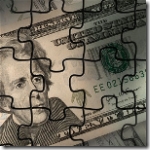 The probing question is the most important research tool in finding the perfect franchise opportunity for you. Here are ten questions to ask when considering any franchise opportunity:
1. What's my motivation for owning a business?
Why do you want to own a business? What elements are important to you? What are your goals? Write them down and ask yourself if this given opportunity will get you there. While there are certainly both good and bad franchise opportunities, it is also important that you find the franchise opportunity that best meets your immediate and ongoing needs.
2. How does the franchised business concept work?
Who are its customers? How does it attract them? What's the product line? How does it compare to its competition? Can it be easily copied? Is it the operation itself designed from both the customer's and the operator's viewpoint? Is it efficient? Is the product line sufficiently appealing in good economic times and bad? How is profit generated?
3. What's the market for the franchises products and services?
What is the demand for the franchise business? What is the size of the market? Is its growth dramatic, flat or declining? What changes are taking place in the industry? Is the franchise concept well-positioned to benefit from social or industry trends? Is it positioned not only to meet the needs of today's consumer, but tomorrow's consumer as well? What is the demand in your intended geographical area? How many new competitors will the market support?
4. Has this company and concept stood the test of time?
How did the business start? Evolve? When was the company and concept founded? How has it changed? Did it thrive through a variety of economic times? Has it built a strong reputation and a loyal customer base? Does management show a commitment and/or talent for fine-tuning and improving the concept? For adapting to changes in the marketplace? Remember, a lot can happen over the course of your franchise contract
5. What's the depth of experience of the franchise team?
You are paying for guidance, know-how and experience. Be sure its worth it. What is the company's experience, both individually and collectively? Do they have resources that you will continue to benefit from? Who will provide your support? Do you respect their knowledge? Are you comfortable working with them? Do you get the sense that they truly have your best interest in mind?
6. How will the franchise company help me get started?
What initial services & training does the company provide? Do they help you find or select a location? Do they provide thorough training, both in the classroom and in the field? Do they provide design assistance, blueprints, equipment sourcing, etc. Getting up and running can be stressful. A good franchisor will provide strong assistance in this area, and have a well organized, well articulated start-up program.
IMPORTANT: Beware of any franchise that will not refund your franchise fee or downpayment if you fail to find a location within a specified time. This had been the subject of numerous recent lawsuits.
7. Will I derive ongoing benefits from the franchise relationship?
In short: will you continue to derive benefit from this relationship after you're up and running? Are there proprietary products or processes you will continue to benefit from? How extensive is the field support? Will you get visits from company representatives at your location? How often? Will they provide refresher or ongoing training programs for you and your staff? What marketing programs and assistance will you receive? Will you benefit from their buying programs and vendor relationships?
8. Am I qualified to run this franchise?
How does the company describe their profile franchisee? Are you a match? Do you have the experience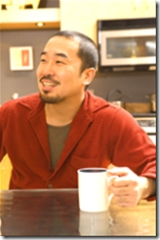 and/or the professional skills they say are necessary? Do you meet or exceed their stated financial requirements? Are you looking to locate in an area that is logical for the expansion of their brand? It is important that you are realistic about your ability to finance and support your chosen franchise, even if you get off to a slow start.
9. Is the franchisor selective about which franchisees they accept?
All franchisors SAY they are selective. All say they "award" rather than "sell" franchises. the good ones actually do. What are the steps you must follow to become a franchise owner? The franchise selection process should not be sales pitch, but rather a series of informational exchanges that help both sides determine whether the franchise is a good fit for you, and vice versa. Make sure the quality of franchisees is high, as the image they put forth will reflect on you
10. Does this franchisor have a great reputation?
What do their franchisees have to say about the company? Current franchise owners are a primary source of good information. What do their vendors say about them? How enthusiastic and loyal is their customer base? Have they been able to build and sustain a strong brand reputation on both the corporate and consumer levels? Be sure this is a company that you'll be proud to be associated with.
Franchising is a great way to go into business, but only if you do so with your eyes wide open. Before you start any business, understand that if you plan to take the credit for success, you must also be prepared to accept responsibility for failure. The best way to ensure the former and avoid the latter is to ask lots and lots of questions upfront.
Best of luck!
copyright 2007, FranBest
This Tuesday's Tip is sponsored FranchisePick.Com, the website for helping you pick the perfect franchise.
You could sponsor Tuesday's Tips. Inquire to info[at]ideafarm.net