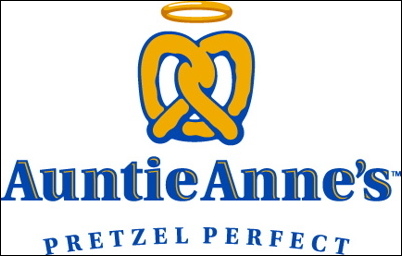 (FranBest.Com) The Wall Street Journal reports on a franchise trend called "Social Franchising." Social franchising is when a non-profit organization owns and operates a commercial franchise business as a means to raise funds or otherwise further its mission. Example franchise companies involved in social franchising includes the Ben & Jerry's franchise, the Winestyles franchise, and the Auntie Anne's Pretzels franchise. The article's first profile is of an Auntie Anne's pretzel franchise:
As executive director of Washington Vocational Services, Lynn Van Vactor spends her days helping people with disabilities find jobs. Then, every so often, she really gets down to business: twisting dough at the Auntie Anne's pretzel franchise her nonprofit agency bought in 2005, in an outlet mall near Seattle.

"I love to go in every once in a while, roll up my sleeves, and work next to these teenagers," says Ms. Van Vactor. When it comes to making pretzels, "I'm not very good," she admits.

But sales at the for-profit shop are booming, providing an additional $25,000 in revenue last year to fund her agency's programs. Plus, the pretzel shop routinely employs disabled students, many of whom are making the transition from high school to work. "It's been a very good match," she says.

While charity and fast food may seem like an odd mix, more nonprofit groups are looking at national franchises as a way to boost their income and support their mission. Profits from their franchise outlets go to the coffers of their nonprofit organizations. The strategy — part of an emerging sector dubbed "social franchising" — has become increasingly palatable as competition heats up for government funding, foundation grants and philanthropic donations, experts say. Continue reading…
Read the entire article at the Wall Street Journal.
More franchise information:
FranchisePick.Com: Find out about the best – and avoid the worst – in franchising
TopNewFranchises.Com: America's Next Top… Franchise
Franchise Marketing: Telling the truth is good business. Seriously.
Franchise & Marketing Newsletters: Affordable. Stylish. Free.