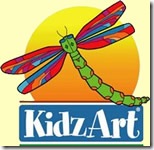 (Franchise Marketing) Children's art education franchise company KidzArt is heading to China. KidzArt was founded in 1998 to let kids and seniors of all ages explore their inner artistic potential in a safe, structured, non-competitive environment. Franchising since July 2002, KidzArt has franchised units nationwide and growing.
Here's the release from Kidzart Franchise:
KidzArt Announces International Expansion to China

US Art Education Franchise Organization Brings Right Brain Thinking to Children in Asian Marketplace

(New Braunfels, TX, February 11, 2008)– KidzArt, a children's art education franchise company, today announced the sale of its first international and sole regional developer in Shanghai, China. Drawing on an increase in demand for children's creative educational services in Asia, Mr. Jacky Tan has purchased exclusive rights to open a minimum of 10 KidzArt locations in China, starting in Shanghai and continuing throughout other regions of the country. The first location has a targeted opening date of April 2008. Lorne Barnes will serve as chief operating officer.

"It's wonderful to witness the expansion of KidzArt into the largest growing market in the world. China is now poised to embrace educational programs like KidzArt which focus on igniting the imagination and developing the innovators of tomorrow," says KidzArt CEO, Shell Herman. "We're thrilled to be the first art education franchise in China and appreciate being recognized as the highest quality brand available. We are inspired by Jacky Tan's dedication to bringing this concept to his country and could not have asked for a better business partner."

KidzArt is only the third US children's education brand to enter China behind Gymboree and FasTracKids who both now serve thousands of customers throughout that region.

KidzArt Shanghai partner Jacky Tan currently owns and operates a successful ESL enrichment program in Shanghai that has grown to serve over 7,000 students in just six years. In his pursuit of enhancing right-brain thinking and creativity in Chinese children, Tan evaluated all of the leading art education franchises throughout the US before choosing to invest in KidzArt.

"In addition to being well organized and professional, KidzArt was open and honest about their curriculum, philosophy and how they strive to develop strong life skills, such as problem solving, in their students," says Tan. "Ultimately, we chose KidzArt because of their outstanding reputation, quality offerings and trustworthiness."
____________________________
Other child-related franchises:
Young Rembrandts , The Mad Science Group, Mathnasium Learning Centers, WHIZard Academy – New England , Kid to Kid , Abrakadoodle , Creative World Schools , Fun Bus, Computer Tots / Computer Explorers, FasTracKids, Kickin Flips, JW Tumbles
____________________________
KidzArt will be serving the Chinese market by catering to a new generation of parents who are looking to expand their children's education beyond core subjects. To date, Chinese art education has focused on technical skills and copying with little personal expression. The Chinese government is now advocating the development of its children's social and creative skills in preparation for a global economy favoring a workforce of "right brain" thinkers.

"Our new area development partners will build KidzArt brand strength in Shanghai and then advance our growth throughout the entire country," says Joel Lazarovitz, international franchise development for KidzArt

Through KidzArt's international expansion and new cultural exchange, the organization will leverage the partnership to enhance its curriculum to make it attractive to other countries and cultures around the world.

"Our Shanghai outlet will be a children's art education model for all of Asia and it will set the standard for what KidzArt strives to become throughout the world," says Herman.
_______________________________________________
Opportunity Alert: Know a great salesperson capable of developing an innovative sales-based franchise? Hook'm up with this franchise and get a $5000 referral fee.
Visit FRANBEST: Unbiased franchise information, franchise interviews and detailed, searchable information on 400 franchise and and business opportunities.

Franchisees, customers & experts vote for their favorite new franchises at Top New Franchise: Who's hot. Who's not.