2009 wrap-up, 2010 franchise predictions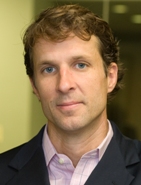 FranchiseOpportunities.com is one of the leading franchise advertising portals catering to individuals seeking franchise opportunities.
As President, Garth Snider has a unique view of the franchise marketplace and the shifting behaviors and interests of franchise buyers.
Garth shared the following observations, insights and predictions with FranBest.com.
FranBest:  What types of franchises attracted the most interest in 2009 ?

Snider: As far as categories, Food still receives the most inquiries.  But business services is coming on strong.  Senior care and in-home health care continue to do well and will probably for the foreseeable future.  Child related franchises and auto related franchises (products and services) seem to have given up some ground in 2009 vs. 2008.
In terms of investment level, franchises that have an "all-in" cost below 100k are far and away doing the best.   80% of our franchise inquiries are for concepts with an initial investment below $100,000.  These concepts are less likely to need financing and thus are more in demand.   Businesses that can be run from home and/or run as a second source of income are also doing very well.   Vending concepts are very popular right now as well as they fit both of these profiles.
FranBest:  Can you name a few FranchiseOpportunities.com advertisers are attracting strong interest?

Snider: The Drug Test Consultant and Yo Naturals vending.   As to the former, this company sold 10 deals from FranchiseOpportunities.com alone this month.  The owner is doing 15 deals a month.  Both companies have increased their advertising spending with FranchiseOpportunities.com recently as well- a good sign of profitability.
FranBest: How is the credit crunch affecting franchise selection?

Snider: There is still a lot of interest in the food franchises but the entry point is prohibitive for many given the credit crunch.  Coffee franchises continue to draw a lot of interest and new concepts continue to come on the scene.   This is an industry that I think is one to keep an eye on.  The bloom is off the rose a bit for Starbucks, I would argue, and I think the challengers (i.e. smaller coffee franchises) can make some good headway in the years to come.
FranBest: Is the aging baby boomer demographic still creating opportunities?

Snider: Definitely.  In-home senior care is doing very well.   They are mostly under 100k and they have a product that many people need, not just want.   There is demand for this product and the supply (number of concepts) has increased more than any other industry that we have in the last two years.  These too have increased their spending with us.  The best example is Right at Home.
FranBest: Thanks for sharing your observations.
Snider: Thanks for the opportunity.
WHAT FRANCHISE TRENDS ARE YOU SEEING?  SHARE A COMMENT BELOW.