The website UnhappyFranchisee.Com reports that the 7-Eleven Asset Protection Department is under fire.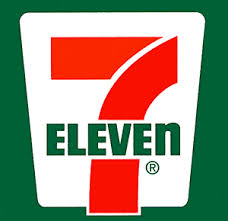 The post 7-ELEVEN Bombshell: Insider Accuses 7-11 of Predatory Franchise Practices,   states that "Former 7-Eleven Corporate Investigations Supervisor Kurt McCord has dropped a bombshell in the lawsuit of 7-Eleven, Inc. v. Karamjeet Sodhi, et. al., alleging that the convenience store giant has a covert team designed to illegally seize franchisee stores for profit and to eliminate respected franchisee association leaders they deem to be a 'pain in the ass.'"
The "Bombshell" alluded to is the Declaration of 7-Eleven whistleblower Kurt McCord, a loss prevention professional  who served as 7-Eleven's Corporate Investigations Supervisor for 7-Eleven, Inc. in 2013.
Read his damning tell-all statement here: Certification of Kurt McCord
Read the law firm's complaint regarding alleged stonewalling by 7-Eleven, Inc.:  Letter to Judge Schneider
Things are really heating up in the war between 7-Eleven, Inc. and its franchisees.
It sure doesn't look like it's going to be subsiding anytime soon!
What do you think?  Has 7-Eleven asset protection finally gone too far?